Theft Crimes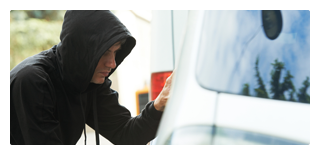 Defending You Against Theft Crime Charges
Whether you are a good person who made a bad decision, or you have been wrongly accused of theft, you need the help of a knowledgeable lawyer to fight for you.
You deserve a second chance — a cleared name.
My name is David J. Givot. At the Law Office of David J. Givot in Long Beach, California, I will aggressively defend you against serious criminal charges.
"If you hire the right attorney, a theft charge doesn't have to ruin your life."
Have You Been Arrested On Theft Charges?
In the California Penal Code, theft is defined as taking the property of another without the owner's consent and with the intent to deprive the owner of his/her property, either permanently or for a long period of time. Theft crimes are then subdivided into "petty theft" and "grand theft." When the cash and/or goods taken amount to less than $400, it is petty theft. If the amount is greater than $400, the charge can be either petty or grand theft.
Theft Includes a Range of Offenses
I handle a variety of cases involving theft crimes, including:
Shoplifting
Identity theft
Credit card theft
Car theft
Check theft
White collar crimes
Burglary
Whether a theft offense is charged as a misdemeanor or felony partially depends on the value of the property taken, whether force was used and if you have any prior convictions. Penalties if convicted can include jail time, state prison, fines, counseling and restitution. It can also affect immigrants attempting to obtain a visa, green card, naturalization or simply remain in the United States.
Because so much is at stake, you need a skillful defense lawyer on your side, making sure your rights are protected. I am that lawyer.
Many theft crimes are considered "crimes of moral turpitude." Therefore, if you have a conviction on your record, state license boards can deny application for or revoke licenses, including contractor, nursing, paramedic or real estate licenses.
Recent Changes in the Law
The theft laws of California have undergone recent changes. Specifically, those charged with petty theft who also have prior petty theft convictions will now face more serious sentences if convicted. Thus, it is imperative to have an experienced attorney on your side who understands these recent changes in the law as well as theft law more generally.
David Givot has extensive knowledge and experience in the realm of California theft crime defense. He understands the courtroom process and knows how to best counter the moves of prosecutors in order to protect your rights and defend you against the theft charges you face.
David Givot is a Long Beach theft defense attorney who will work with you closely to build a solid case. When you stand before judge, jury, and prosecutor, you need the expert skills of a seasoned theft lawyer working in your interests. The Law Offices of David Givot are a genuine lifeline to those facing theft charges in Long Beach, CA.
Winning your theft case will affect your future by securing your freedom and preventing a spot on your record. You can be sure that the prosecution will be putting all of its legal skills to work against you. You need an defense attorney who will relentlessly fight for you with undying tenacity and exceptional legal acumen. David Givot is the name you can trust when you find yourself up against theft crime allegations. Contact the law firm of David Givot today at 888-293-0396 for a free consultation and immediate attention to your case.
Fighting for You
To learn how I can help you with your theft crime charge, contact me online or call my office locally at 562-735-0960 or toll free at 888-293-0396.
I offer free initial consultations, accept credit cards and am available for weekend/evening appointments. I serve Long Beach and all the surrounding Southern California communities.
Se Habla Español.