DUI / DWI Attorney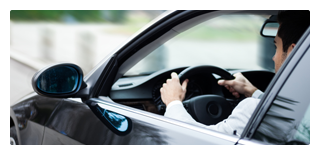 DUI/DWI Drunk Driving Defense Attorneys
Most people do not realize that a single DUI is actually two separate charges. 
Vehicle Code (VC) §23152(a) alleges the driver was operating a motor vehicle while "impaired" by alcohol or drugs. VC §23152(b), on the other hand, alleges that the driver was merely operating a motor vehicle with a blood alcohol content of 0.08% or more. 
Both charges are typically misdemeanors, and either charge alone will support a conviction for DUI. 
During a traffic stop, the police office may tell you to take a field sobriety test. These are not really tests at all. Rather, they are subjective agility exercises that do not "prove" anything. Furthermore, although police will never tell you, these exercises are 100% optional for drivers over 21 years old and not on DUI probation. 
Regardless of your performance on the agility games, they will likely tell you to blow into their little roadside breath testing machine. They are actually getting you to submit to another optional "test." The Preliminary Alcohol Screening Device (PAS) is an unreliable tool that does not know the difference between blood alcohol and mouthwash or garlic and can easily register a false reading that the police will certainly use against you. 
Drivers over 21-years-old and not on DUI probation can – and should – say NO to all of the FST's and the PAS in California. 
Once you are arrested, the chemical test of blood or breath is not optional. That is, if you refuse, you stand to lose your driving privilege for one year and the refusal can be admitted as consciousness of guilt in criminal court. 
Consequences of driving under the influence of either drugs or alcohol:
•       1st offense: 48 hours to 6 months in jail, fines of $390 to $1,000, mandatory completion of a 3 or 9 month alcohol and drug treatment program, 6 to 10 month driver's license suspension through the DMV in accordance with the length of the assigned treatment program
•       2nd offense: 96 hours to 1 year in jail, $390 to $!,000 in fines, mandatory completion of 18 to 30 months of alcohol and drug related treatment plan, 2 year suspension of driving privileges through the DMV
•       3rd offense: Court ordered mandatory 120 days in jail
•       4th offense: Possibility of charges being increased to a felony, possible sentence of at least 3 years in state penitentiary
The Department of Motor Vehicles imposes separate penalties over and above those ordered by the court. They can restrict, suspend and even revoke your driving privileges for several years depending on the severity of the offense. 
At the Law Offices of David J. Givot, we are here to help you. We have years of experience defending these types of cases in criminal court, before the DMV, and in front of a wide variety of State Licensure Boards.
Know and Protect Your Rights
We are here to help you protect your rights. In the state of California, individuals over the age of 21 are not required by law to take field sobriety tests. It is not mandatory that an officer inform you of these rights. Your driving privileges are not immediately suspended after an arrest. You need to know your rights and do what you have to in order to protect them.
DUI offenses can result in possible time in jail, as well as your license being suspended, points towards your driving privileges, probation, counseling and the payment of fines. 
At the Law Offices of David J. Givot, we will do everything we can to keep you out of jail and back at work or school or home. We will investigate the facts to best fight the allegations against you. We can challenge many field sobriety tests and use what we know about California DUI laws to protect your driving privilege. 
Call our office today and speak to a qualified DUI defense attorney with years of experience. We serve several counties in the area including Riverside, Los Angeles, San Bernardino and Orange. We are thoroughly versed in California criminal law and can defend your case effectively. In some cases, we may be able to get the charges dropped or a t least reduced to a lesser charge.

I'm Always Available!
I'm here to serve you! Contact me today to find out what I can do to help you get your DUI/DWI case resolved quickly and efficiently. You can reach me online or at my local office by calling 562-735-0960 or toll free at 888-293-0396. Our office provides free consultations. We accept major credit cards and are able to schedule both weekend and evening appointments.