Drug Crimes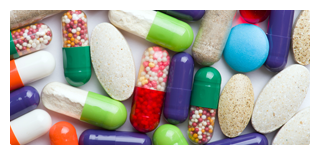 David J. Givot and the Legal Guardian are also highly conversant in Long Beach, CA drug-crime law. Attorney David J. Givot has handled every variety of drug-related crime you can imagine, and we can come to your aid with top-tier legal defense that puts the odds in your favor. We have a long history of success at gaining acquittals and negotiating favorable plea bargains, so do not delay contacting us at 888-293-0396 for a free consultation and to get started on winning your case.
Experienced Drug Crime Defense Lawyer
California prosecutes drug crime cases aggressively. A conviction can lead to county jail or state prison, costly fines, driver's license revocation and mandatory drug counseling.
Further, a conviction can prevent you from getting a good job, renting an apartment and being accepted into certain schools or training programs.
If you or your child has been charged with a drug offense, you need a skillful attorney to fight the charges. I am David J. Givot. At the Law Office of David J. Givot in Long Beach, California, I aggressively defend clients charged with felony and misdemeanor drug offenses.
"I will aggressively defend your rights in court."
Types of Drug-Related Crimes
There is a long litany of specific offenses that are considered drug-related crimes in Long Beach and southern California. The seriousness of these infractions and their accompanying penalties vary greatly. A partial list of the drug-related cases that we typically handle would include:
Simple possession of an illegal narcotic
Possession of drug paraphernalia
Possession/transportation with intent to sell or distribute a controlled substance
Transportation of a controlled substance
Manufacturing narcotics such as cocaine/crack, methamphetamine (speed), heroin, LSD, PCP, etc.
Cultivating marijuana
Selling illegal drugs or selling a substance in lieu of them
Selling or furnishing illegal drugs to minors
Drug trafficking/importation
Money laundering
Unauthorized use, possession, or sale of legal prescription drugs such as Xanax Oxycontin, Vicodin, etc.
The Severity of the Penalties for Drug-Related Crimes
The penalties vary widely based on the type of drug involved, the amount of that drug one was caught with, whether the drug was only for personal use or was intended for distribution, etc. Conviction can result in any of the following consequences:
Prison/jail sentences of various lengths
Parole/probation once released from police custody
Large legal fines
Being back-charged for the investigation law officers conducted in order to convict you
Revocation of one's driver license
Mandatory counseling in Long Beach
Being required to register yourself as a drug offender with local police
Loss of property, whether it be cash, automobiles wherein drugs were stored, or real estate on which drug distribution took place
Whether the charge is filed as a misdemeanor or felony depends on such things as the type of drug, quantity obtained, your previous criminal history and whether the substance was intended for personal use or sale. In fact, it is just as illegal to give it away.
The Importance of an Experienced Drug-Crime Defense Attorney
California is number one in drug prosecutions nationwide. Additionally, many instances of simple possession are prosecuted as cases of possession with intent to sell. Sometimes law enforcement officials use unfair or illegal practices during the arrest, jailing, and interrogation process. It is even possible that your rights will be violated in open court if you do not have a skilled attorney at your side who can quickly recognize and pounce on all such violations.
We have a track record of success at getting charges dropped, acquitted, or reduced. More serious allegations can often be pleaded down to simple possession, and jail time can often be shortened or exchanged for counseling and drug diversion programs. We know drug law like the backs of our hands, and we can put that knowledge to work for you. Don't go into the courtroom "unarmed" with an expert lawyer, for that would be like entering a den of hungry lions with a slab of meat strung around your neck. We know the ins and the outs of the law, and we will fight hard to obtain for you the best ruling possible.
With You Every Step of the Way
As your attorney, I will work directly with you. I will give you an honest assessment of your case, inform you of your options, explain the legal process as it applies to you and aggressively fight for you at trial.
Rest assured, you are not alone. I will be at your side the entire time.
Free Initial Consultation
I can help you fight a drug offense charge. Contact me online or call my office locally at 562-735-0960 or toll free at 888-293-0396.
I accept credit cards and am available for weekend/evening appointments. I represent clients in Long Beach and all the surrounding Southern California communities.
Se Habla Español.
Conclusion
David J. Givot stands ready to assist you in winning your case. If you have been accused of disturbing the peace or of drug-related crimes, we have the resources to ensure you get a fair trial. We can fight hard to get your charges dismissed or reduced and to lessen any sentence you may receive. Contact us today at 888-293-0396, and we will be happy to assist you.