Assault & Battery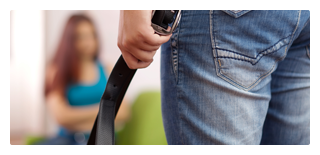 Los Angeles California Assault Attorney with Experience 
An assault, as defined by California Penal Code §240, is "An unlawful attempt, coupled with a present ability, to commit a violent injury on the person of another."
In more simple terms, an assault is a threat of force or an attempted use of force (battery) on another person, which causes that person to feel "apprehensive" about or "in danger of" being harmed in some way because it was reasonable to believe the perpetrator could and would do it in that moment. 
Examples: 
If you swing at someone, not intending to hit them, but only intending to scare them, and you do scare them, you have committed assault. 
If you swing at someone intending to hit them, but you miss, and they are aware and feel apprehensive about being struck, you have committed assault. 
According to the definition in criminal law, an assault that results from an attempt to commit a battery, requires that the perpetrator have the "specific intent" to commit the unwanted touching of a person physically. Furthermore, actual injury is not required; the mere act of intending to harm and causing that apprehension is enough.  
If you are the subject of an investigation that involves a battery charge or have had charges filed against you for an assault crime, you need to hire a reputable criminal attorney as soon as possible. Assault charges may not seem serious because they are often the result of silly disagreements. However, they must be taken very seriously as they can result in immediate incarceration and a long list of other potentially devastating consequences. 
CONSEQUENCES
In the state of California, assault charges may be either misdemeanor or felony depending on the underlying facts and circumstances. Both charging levels can result in significant jail time, excessive fines, additional court fees, restitution to the injured party, court ordered counseling, probation or parole, and a permanent criminal record.
That "silly little" misdemeanor assault can also strip you of your right to own and/or possess a firearm, result in termination from your job, loss of your driver's license, revocation of a professional license, and cause irreparable damage to your reputation. 
If you are convicted of a felony assault, add prison time and parole to a very long list of life-changing negative consequences.
Most Common Types of Assault:
PC §241.2 – Assault on School or Park Grounds
PC §241.5 – Assault on a highway worker
PC §241.6 – Assault on a School Employee
PC §241.8 – Assault on a member of the United States Armed Forces
PC §243.5 – Assault on school property
PC §245(a)(1) – Assault with a Deadly Weapon
PC §245(a)(2) – Assault with a Firearm
PC §245(d)(2) – Assault on a Peace officer or Firefighter
Attorneys Who Handle Violent Crime Cases
David J Givot and the staff of the Law Offices of David J. Givot, PLC are here to help you get through this difficult and stressful time. We know what to do to make sure you are treated fairly and responsibly. We have worked with wide variety of assaults cases and have an excellent track record. 
We will thoroughly investigate each case and provide you with a defense strategy that is most likely to be successful. We are ready to protect your rights and make sure you are treated honestly in court. It is our goal to help you get the results you want and the freedom you desire.
Free Consultation
Contact me immediately so we can work together to build your defense. You can reach me online or at my Long Beach office or toll-free at 888-293-0396. I provide free consultations and accept credit cards. I make myself available for weekend and evening appointments to provide my clients with the attention they require.