Attorney Bio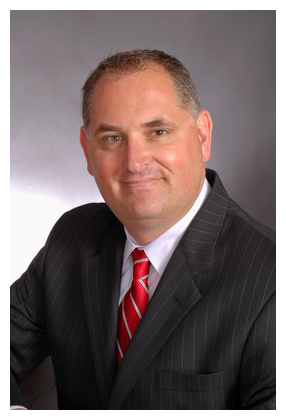 The Law Offices of David J. Givot, PLC
When you are charged with a crime, you have immediate and long-term concerns. You need a skilled defense attorney who will aggressively fight for you. Someone who will give you honest answers to your questions. Someone who will be at your side throughout your case.
"My time is not more valuable than yours."
My name is David J. Givot. At the Law Office of David J. Givot, in Long Beach, California, I provide powerful defense for clients charged with felony and misdemeanor crimes in Southern California. As your lawyer, I will work directly with you, giving you the personal attention your case deserves. Even more, I will work to give you peace-of-mind.

My firm provides defense for clients facing charges throughout Long Beach, Los Angeles County, Orange County, San Bernardino County, and Riverside County.
Toll Free Telephone: 888-293-0396
Telephone: 310-699-0070
Fax: 562-472-2273
In 1989, Long before law school, I graduated from the Paramedic program at what is now UCLA's Center for Prehospital Care. For most of the next decade I responded to 911 calls in cities throughout Los Angeles County. By the turn of the century, I had traveled around the country working with distressed EMS agencies and took over as the Director of Operations for the largest ambulance provider in the State of Maryland managing scores of emergency vehicles and hundreds of employees.
Now, decades later, I find myself fulfilling the same needs I did all those years ago: Just like a Paramedic, as a defense attorney, I am there on very short notice and when clients are facing – what they believe to be – the worst moments of their lives; I am confronted with difficult and sometimes near hopeless situations; I am forced to act fast and think faster under tremendous pressure to achieve the best possible result and there is little room for error and usually no second chances. For me, years of life and death decision-making was the perfect testing ground for being a defense attorney.
Since the beginning of this law practice, clients have come to depend on me to defend their reputations, their livelihoods, and in many cases their freedom. I have and continue to work diligently to treat every client as if he or she is the most important, because when I am working on their case, they ARE the most important client. But don't take my word for it, have a look at my case results or see what people are saying about me.
As your attorney, I will bring real world experience and a cool, calm and collected head to your particular legal situation. Most of all, I will be there when you need me, I will talk when you need to talk, and I will fight!
Areas of Practice
Criminal Law
DUI/DWI
White Collar Crimes
Bar Admissions
California, 2008
Published Works
Negligence and the EMS Professional, EMS1.com, 2009
Are You Just Down the Street From a Lawsuit?, EMS1.com, 2009

Professional Associations and Memberships
California Public Defenders Association, Member, December 2, 2008 – Present
Los Angeles County Bar Association, Member, December 2, 2008 – Present
American Bar Association, Member, December 3, 2008 – Present